This week has been full of cleaning, laundry, and preparing for our cruise that I briefly mentioned in an earlier blog post. Me and Phil will be leaving this Wednesday to start our adventure in Athens, Greece!!!
We are beyond excited. Phillip is mostly excited that he can get a massage on the cruise ship, he needs it from all the works he's been doing.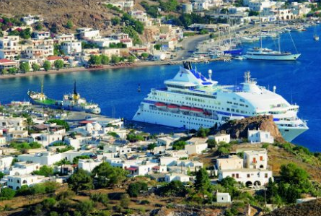 Anyway, our cruise is amazing. We will be starting off in Athens, exploring the city for 2 days and taking amazing guided tours. I can't wait to learn more about their culture! Once we board our cruise ship, we will be heading to the following:
- Istanbul, Turkey
-
Mykonos
, Greece
-
Ashdod
, Israel (to see Jerusalem & Bethlehem)
- Port Said, Egypt (to see the Cairo Pyramids)
- Alexandria, Egypt
-
Agios
Nikolaos, Greece
- Then back to Athens!
Doesn't it sound like a dream come true? 3 continents in a matter of a week! We truly are so lucky to experience amazing cultures and see amazing countries! I guess I have the Military to thank for something,
hahaha
.
With that, this will be my last post for a while. I definitely cannot wait to update with pictures and how traveling on a cruise with a vegan diet went. Hopefully I will have more than a few options but I am excited to see what these places have to offer. Wish me luck!
τα λέμε σύντομα!! (see you later)