Tomorrow is Mother's Day =) Since living overseas, I send my mother flowers on special holidays like this one. Well this Mother's Day, I decided I would still send my mom flowers, but this time I searched for an organic flower delivery! I honestly can say I didn't even know there was such a thing as organic flowers. I always thought of flowers as natural, beautiful, already organic plants! Then after reading a few things here and there about green living, I learned that was not the case.
The amount of toxic chemicals that flowers come with is actually quite sad. To think that when us women receive gorgeous flowers, what is the first thing we do?! Smell them of course! I know for a fact that I do not want to inhale toxic chemicals, let alone give that as a gift to my wonderful mother...
The benefits of organic flowers are great too! It is obviously more eco friendly by reducing the amount of toxic chemical usage, it's best for the environment, best for the soil, and much safer for the farmers who grow these flowers and the people who smell them!
After searching online, I came across
Organic Bouquet
. After reading a bit about them and looking through their products, I came across a very pretty plant I thought my mother would love!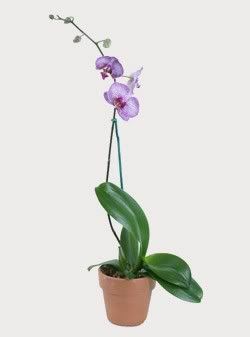 My Mother's Day Plant for my mom!
I hope everyone has a great Mother's Day and try to think about buying organic this year!