Every morning, I look forward to my daily bowl of cereal. I went on a mission for the past month to find my favorite cereal and I finally found it. I can eat
this cereal
every morning for the rest of my life.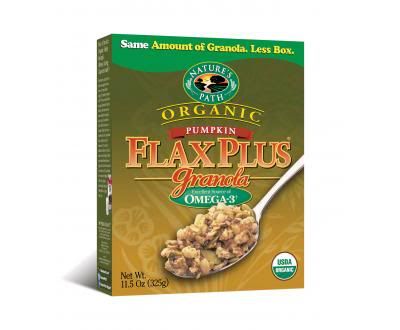 Nature's Path seems like such an awesome company. They even have
eco pacs
for some of their cereal and I think that's just great. I haven't gotten to experience all of the different kinds of cereals they have to offer, so I'm hoping the grocery store we go to starts carrying more. But for now, Organic Pumpkin Flax Plus Granola is hands down my favorite. In fact, I just ate a bowl 10 minutes ago....oh yeaaaahhhh deliciouso indeed.