I love all 4 seasons in this world. Some people hate snow, but I like to have a change from warm weather. I guess growing up around Chicago, I didn't have a choice! Once Winter is over however, I absolutely LOVE Spring!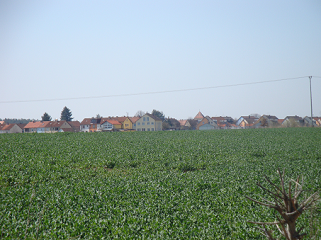 Here is a nice picture showing where we live. Lots of open land, small towns everywhere. We are definitely in a more rural part of Germany!
I love the first time I notice that the grass is getting green again, the trees are awake and growing leaves, and of course the first time I hear the birds! However, my absolute favorite part about Spring is the warmer weather, which means we can start trail walking again!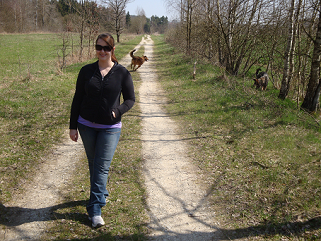 Me on the trail! With my dogs behind me, Sammy and Meesha.
Even though we trail walk in the Winter, Spring time is always more fun. My dogs enjoy it more as well. Yesterday, my husband and I walked directly off post where there is a nice little trail. We took the dogs of course and let them frolic and play.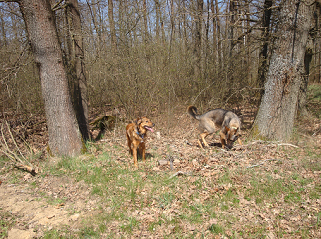 Sammy and Meesha looking for sticks. Meesha usually finds the biggest stick (or should I say tree branch?) and carries it with her the entire time. Sammy is the one usually trying to steal her sticks.
Living in Germany, we can find so many trail paths. This country is extremely dog friendly too.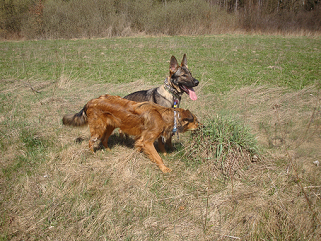 Again, Sammy and Meesha. As long as they are outside they are always happy =)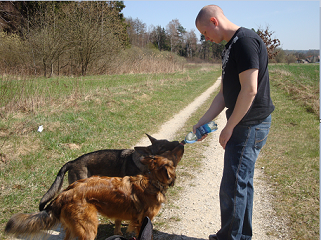 It's water break time for the beasts! Here is my husband letting the dogs drink out of their water bottle.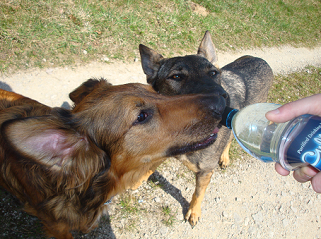 They are a bit spoiled...
We passed a barn along the way. It was so cool to see farm animals. It's funny, ever since I gave up meat, I look at animals in a completely different way. It was exciting to see sheep grazing. There were even a few baby sheep and we got to witness their mother's nursing them. My dogs got a kick out of them too.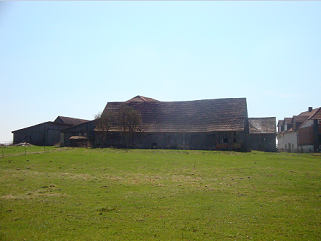 The barn that we pass.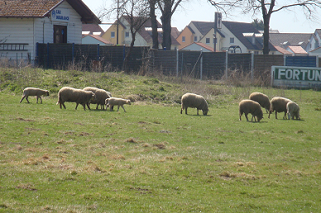 The adorable sheep!
The sheep didn't even mind us. In fact, once they saw us, they came a little closer...as if they were saying hello.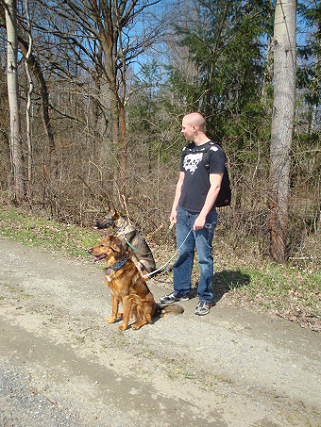 Sitting patiently, watching the sheep!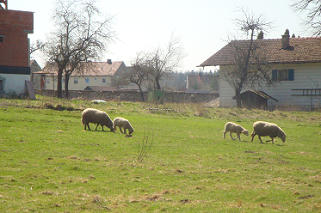 There were a few in the barn and a few came outside to say hello.
After our trail walk, we came home and invited some friends over for a BBQ, where I got to eat my delicious Amy's Soy Burger I posted about in an earlier blog. I think I can eat her burger everyday! Oh how I love Spring...