The weather has been so nice lately here in Germany. We have been getting tons of sunshine, beautiful white fluffy clouds, and just enough wind to make the weather perfect outside. We did get a little rain yesterday, but I actually like rainy days every now and then.
Last weekend, my husband and I took our dogs,
Meesha
and Sammy, to this huge open field about 8 minutes from our house. We love taking them here because there usually aren't any other people around, so it's nice to just have this big field to ourselves for the afternoon. We let the dogs off leash so they run around chasing each other while my husband and I just sit on the grass soaking up the sun.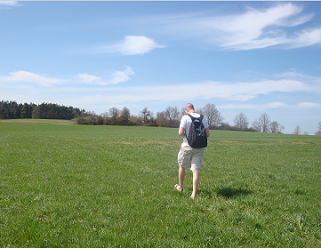 My husband walking the big open field.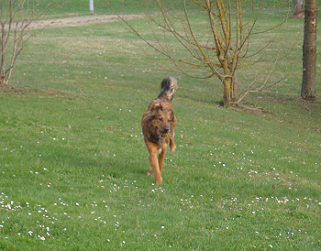 Sammy with a tennis ball in his mouth, what a cutie!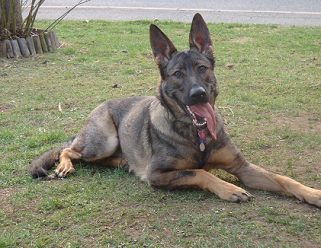 Meesha

, smiling because she loves being outside.
I love being outdoors. Especially when it's so nice outside. There is also a rather long trail right by that field that a lot of locals like to walk. It was fun to just be outside, walking a scenic trail, and just spending time with my family. While at the field, I decided to walk around picking up random little flowers to make myself a pretty bouquet. Isn't it just so cute?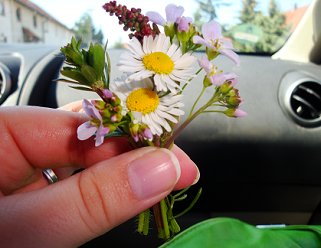 My pretty bouquet =)
So last week for Earth Day, my husband bought me an awesome little house plant! I was so excited because this is my first plant ever. He always wanted to buy house plants, but I told him I didn't want any because I was scared I'd kill them. Knowing me I'd forget to water them... but anyway, I like this little guy too much to neglect him.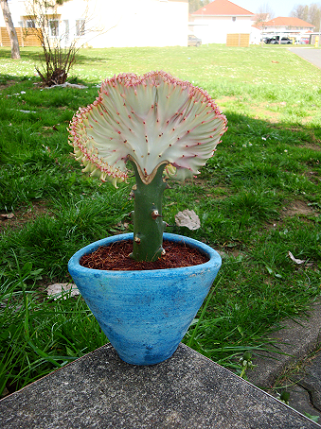 My house plant.
Me being the proud new mommy to a house plant, I googled some info on him. This plant is called
Euphorbia
Lactea
, it is used medicinally in India as a hot jam to treat rheumatism.
WOOOO
INTERESTING ISN'T IT?
So funny story... I was so into taking care of this plant that yesterday it was so sunny outside when I was cleaning the house, that I put my little plant outside to soak up some sun. Not even thinking, I place the plant on top of our large garbage cans out front. I could have just placed the plant by the front door on the ground, but for some reason I put the plant high up. With that said, it was so windy that the wind knocked it off the garbage can and the cute little clay vase it came in totally shattered =(. Seriously? I almost cried, not gonna lie. I felt so shot down. Here I was trying to take care of this guy and instead I almost killed it.
I picked up all the pieces and placed the plant in a red vase I already had and put new soil in. Let's just hope this plant survives in a more narrow vase than the one it came in. Let us pray for
Spikey
the plant....